The best technologies, in complete safety
Developed with the best technologies, Optimiso Suite software is scalable to meet the expectations of users and the latest technical requirements. Each new version of the software is released using a process that combines thousands of tests and strict documentation. Benefiting from robust architecture, the first guarantor of data security, Optimiso Suite software meets the most rigorous requirements in terms of information security.
An internal team of developers, based in Geneva
Development at the cutting edge of technology
Agile software development management
Full web software, tablet and smartphone compatible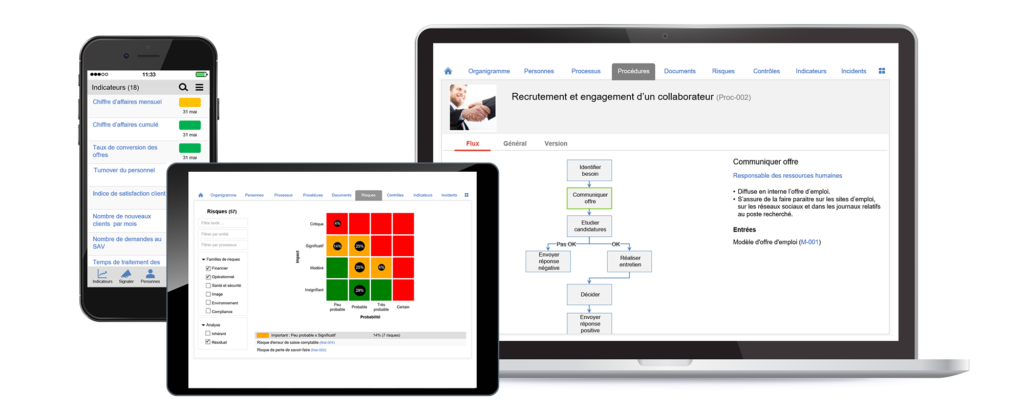 In SaaS mode or On Premises ?
 
In SaaS mode: Free yourself from all technical constraints
No costs related to servicing a server
Security, backup and storage of outsourced data
Hosting via Microsoft Azure that applies global best practices in information security
Updates made by us
Access from anywhere, 24h/24, 7d/7

 
 
On Premises mode: Retain control of the software environment
Complete control over the infrastructure
Data stored on your own servers
Contact us to find the right solution for your business.
Our experts at your service
Once Optimiso Suite software is in your hands, we remain at your disposal and are committed to providing you with the best possible experience. With Optimiso Suite software, you have made the choice of double support. Business experts, having implemented projects similar to yours, and technical experts.
The Optimiso Suite support platform includes:
Quick and concrete answers to all your requests
Illustrated training materials or videos accessible at all times
A regularly updated FAQ