An effective internal control useful to all
With the Optimiso Suite internal control software, you not only ensure compliance with the standards and laws in force, but you also transform your internal control into real benefit for the company.
Reliable and simplified internal control
Fully automated monitoring of controls
Reporting and solution approved by auditors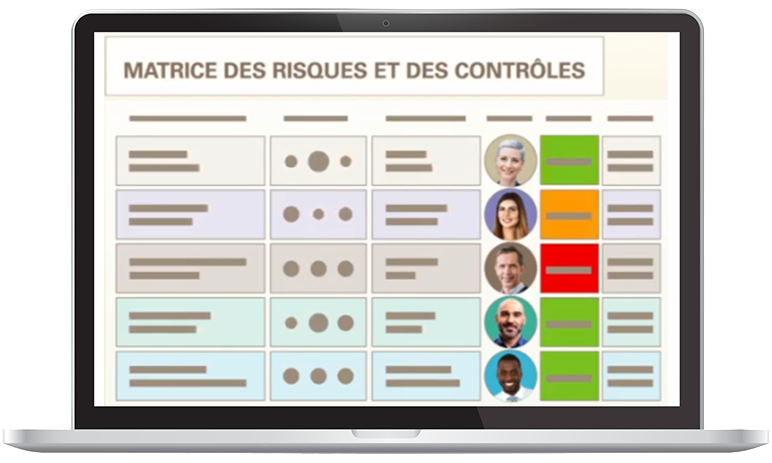 Reliable and simplified internal control
Take advantage of centralized internal control where all the elements are interconnected: risks, controls, mitigation measures, processes, responsibilities, action plans and incidents. You build your risk and control matrix in just a few clicks.
Updating is quick and easy with the Optimiso Suite internal control software. The modification of an element is reflected automatically throughout the internal control system. It is thus guaranteed to be consistent and error-free.
Flexible and customizable, the software is suitable for both SMEs and large establishments that need to manage internal control at local and Group level.
Considerable time savings
Reliable and digitized internal control
Automatic and error-free update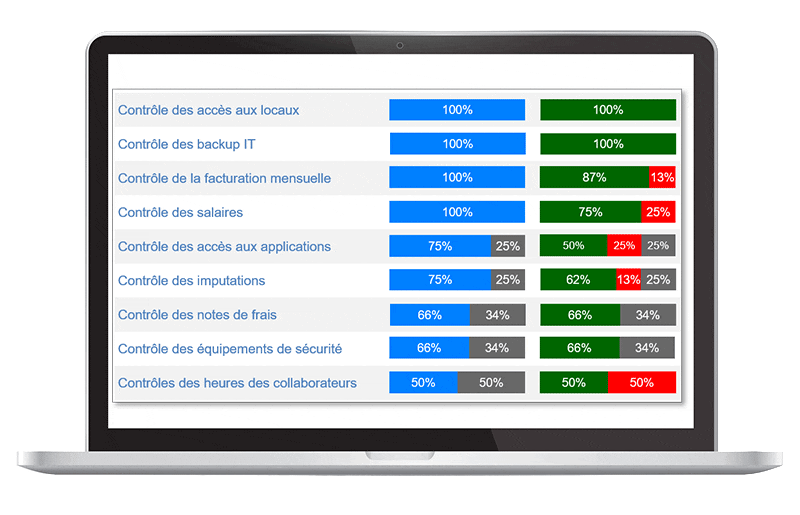 Fully Automated Control monitoring
Optimiso Suite automates the monitoring of controls and action plans. You are relieved of this heavy task of monitoring employees and you follow the status of controls in real time. The software works for you!
The employees carry out the controls effortlessly! They are automatically informed and restarted of the controls to be made. Optimiso Suite is a user-friendly tool that involves them more in internal control.
The methods of proof are recorded and the traceability of the controls is ensured.
Automatic monitoring of the performance of controls
Valuable help for employees
Traceability of controls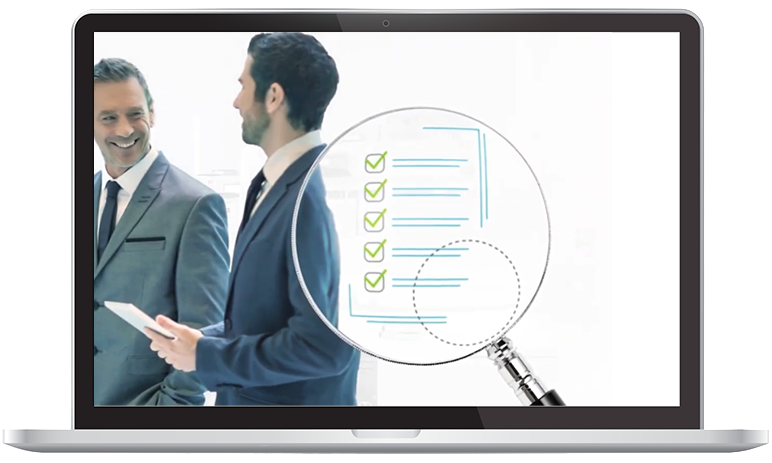 Reporting and solution approved by auditors
Throughout the year, you easily create Excel reports and personalized dashboards to present your internal control system to management, the Board of Directors or the auditor.
Thanks to the Optimiso Suite internal control software, you can approach the audit with peace of mind and employees are 10 times less solicited by the auditor. Whether they are local auditors, the Big Four, the Audit Department or the Court of Auditors, all appreciate the ease of finding the information they need on a single platform.
Easily accessible modes of evidence
Matrix in accordance with auditor's requirements
Quick and serene audit
Take advantage of information and best practices
Prices for the internal control software
Some examples of prices for Optimiso Suite in Cloud mode
Basic
The fundamentals for getting started: description and monitoring of controls, risk assessment, editing the matrix.
With the modules:
From
456 € excl. VAT per month
for 1 editor
and up to 10 readers
Standard
Ideal for describing more broadly (processes, procedures, guidelines) and monitoring incidents or action plans.
With the modules of the Basic Pack and
From
603 € excl. VAT per month
for 1 editor
and up to 10 readers
Premium
To go further and integrate indicators into your internal control as well as infrastructures and suppliers.
With the modules of the Standard Pack and
◊  Business Intelligence
◊  Indicators
◊  Assets
From
762 € excl. VAT per month
for 1 editor
and up to 10 readers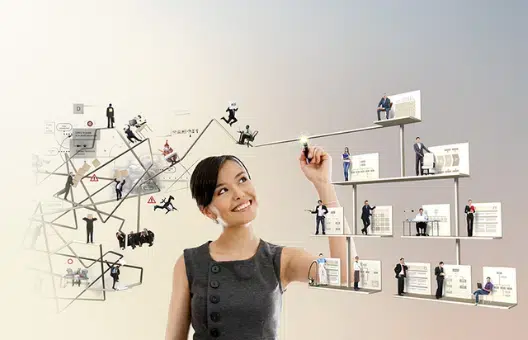 A consulting service at your disposal
Benefit from consultants with extensive practical experience in internal control to support you in your project. Discover our consultancy services here.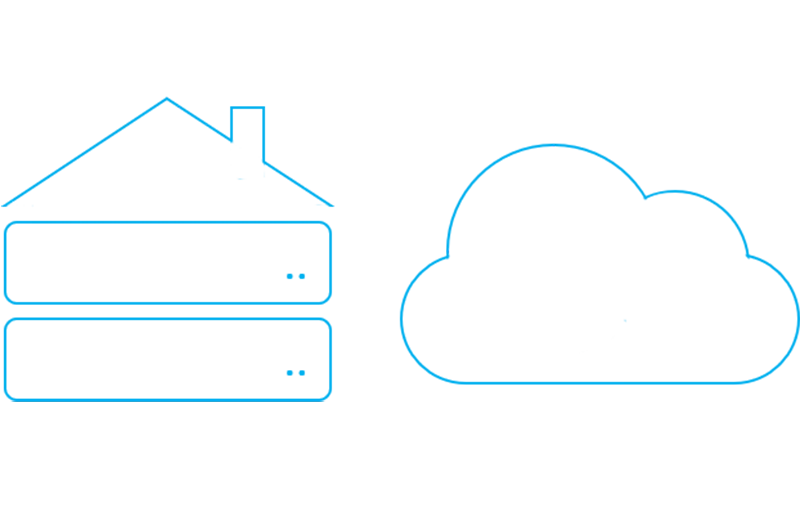 Choose Optimiso Suite as you wish
In Cloud mode (SaaS) to free you from any technical constraints or in license mode (On-premise) to keep control of your software environment.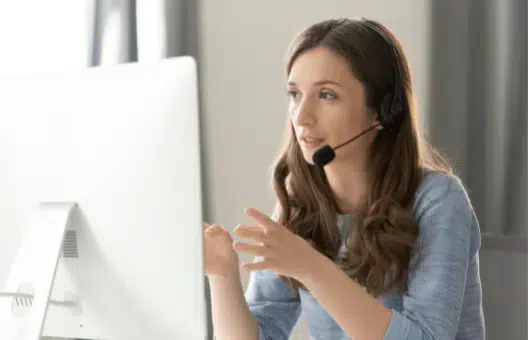 A quality support
Benefit from both technical and business experts who have implemented similar projects. In addition, you benefit every month from good practices in video or image as well as a support platform with numerous training courses and FAQs.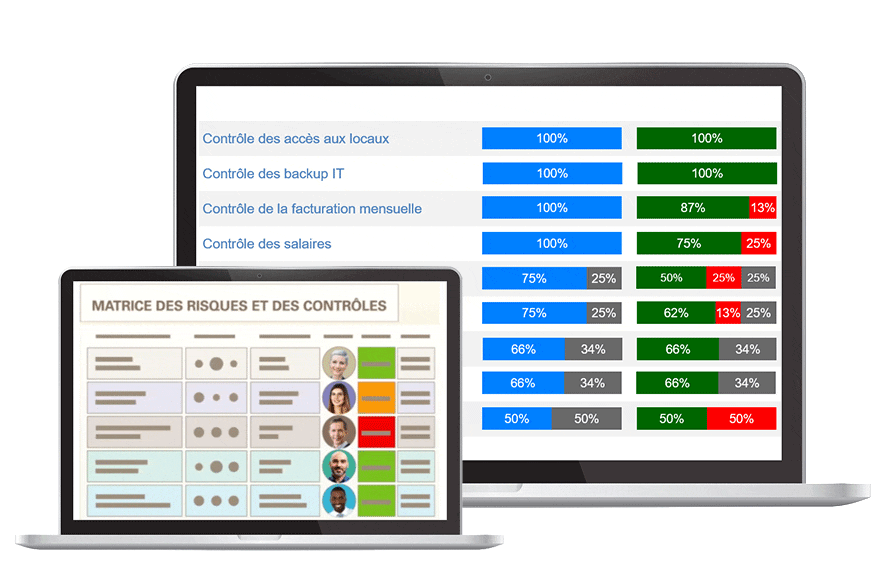 Reliable and simplified internal control
Automated monitoring of controls
Reporting approved by auditors
Complete then watch the demo for Internal Control