The Missions module
Easily define employee assignments and track their performance in real time.
Missions are assigned to employees in order to automatically create their job descriptions.  The services offered by your organisation can also be centralised and documented in this module.
Thanks to Optimiso software, the missions or services are dynamically associated with all elements of the internal organisational structures.  Some missions can be automated to ensure their implementation and monitoring.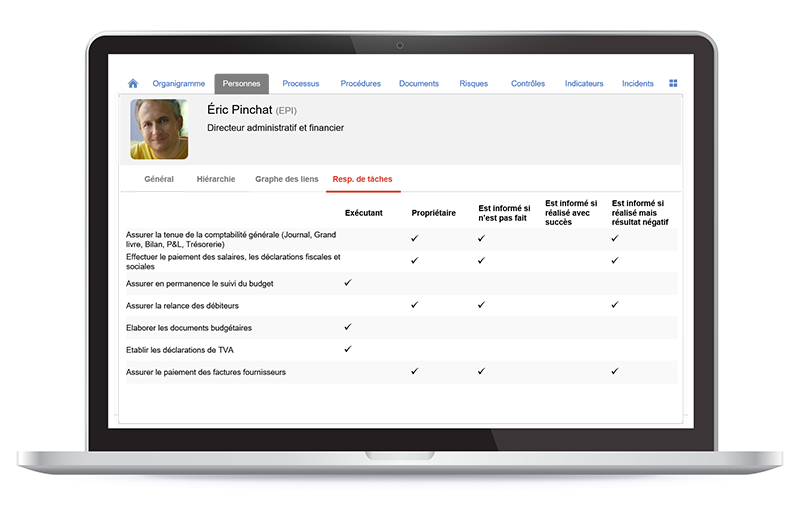 The advantages
Creation and automatic updating of job descriptions or employee evaluation sheets
Automation of missions to achieve and track in real time
Traceability of all entries and modifications
Dynamic relationships and mission mapping with all elements of the internal organisation (employees, processes, risks, action plans, etc.)