Apply the ISO 45001 standard with peace of mind and guarantee the health and safety of your employees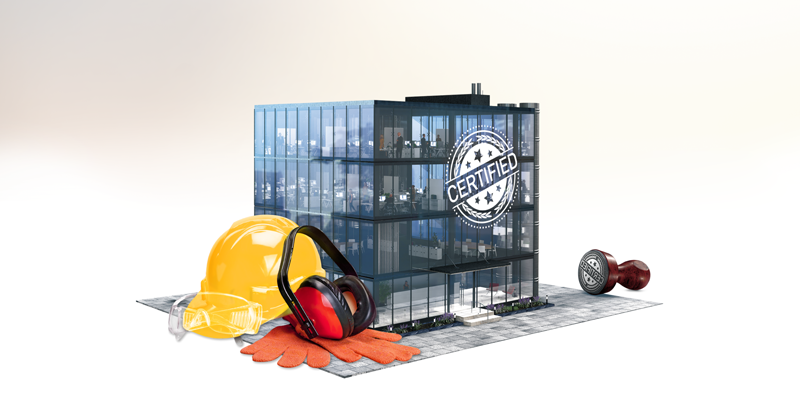 Apply the ISO 45001 standard with peace of mind and guarantee the health and safety of your employees
An effective management of occupational health and safety (OHS)
With ISO 45001 certification, or OHSAS 18001 certification, you improve worker safety, reduce risk and create better working conditions. Perfectly suited for triple Quality Safety Environment certifications, the Optimiso software helps to efficiently manage your integrated system.
Master occupational health and safety and encourage employees to apply good practices
Intuitive and accessible to all, Optimiso software is the ideal tool for raising  employees awareness among the risks in their workplace. It encourages the reporting of incidents or non-compliances.
The security manager can design and update all the necessary documentation very easily. It monitors corrective actions and improvement projects in real time.
Immediate access to all information
Analysis and assessment of risks related to health and safety at work
Clarification of responsibilities and skills of each individual (automatic creation of matrices)
Quick access to procedures and working documents
Incident reporting facilitated
Easy management of improvement projects
Automatic alerting of inspections to be carried out and results monitoring in real time
Easier management of workplace safety audits
Automatic creation of compliance matrix for ISO 45001 or OHSAS 18001 audits
Which modules for occupational health and safety management?